Information regarding changes for the new LACCD website and the full implementation of the LACCD Employee Intranet.
The Employee Intranet requires SSO login - the same login used for Outlook, Canvas, and many other District resources.
To login to the LACCD Intranet, use the "Login" dropdown at the top, right corner and choose "Employee Intranet".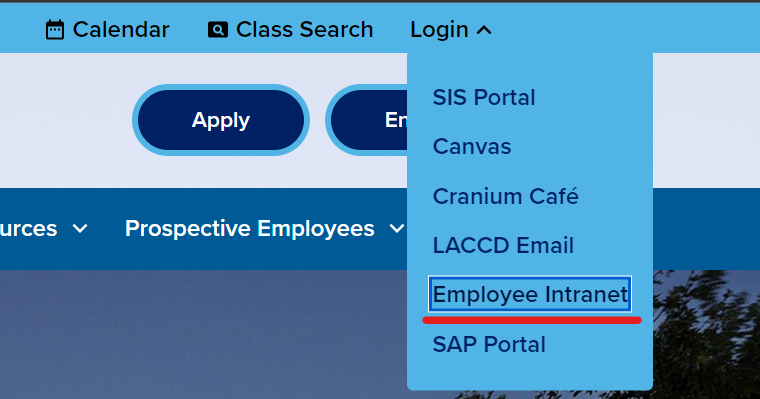 Note: The Intranet landing site will be respective to the campus site on which you are clicking the link. For example, the "Employee Intranet" link on the ELAC website, will land on the Intranet site for ELAC.
The current Forms, Bulletins, and Calendars site can be found by using the megamenu on the LACCD Intranet landing site.

Administrative > Forms | Bulletins | Calendars
There is a temporary Faculty and Staff page that has been migrated to support the transition to using the new LACCD Intranet. (Login required)